A secure and peaceful boarding facility with ample pasture in which horses may freely roam and frolic.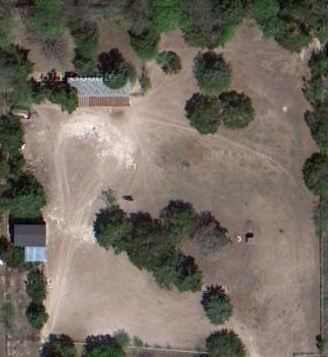 No more than three horses will be boarded on the property at any one time. Boarded horses may roam the 2.5+ Acre partially wooded pasture freely or kept in private yards connected to the stables
Charming Acreage in Cedar Hill, TX
This is an ideal facility for responsible owners who like to care for their horses themselves. While a self-care facility, animals on the ranch are regularly observed and interacted with. Horses are boarded in a country setting, but downtown Dallas is less than 20 minutes away. Veterinary care as well as numerous feed and tack stores are all within a few miles drive.
Ease of access – Two minutes away from US 67.
Maintenance friendly – Stables have a common feed room and are supplied with electricity and fresh running water.
Security–While owners have easy access to their animals, the pasture is completely flanked by private property with no public access.
Safety – The pasture is free of rocks or debris and sits atop the Barnett Shale, a thick bed of rock that does not develop cracks in which hooves can become stuck. Fencing is non-barbwire cable, metal and wood.
Comfort – Three spacious stalls (approx. 12 X13), two of which have adjoining private corrals (2300 & 3500 sqft.) where horses can enjoy themselves or be isolated, if necessary.